Do you need brick walls or structures removed? Do your renovations require some demolition? We have the equipment and manpower to demolish and remove any basic building structure.
Some household rubbish is ready to go. But some other rubbish is labour intensive, requiring manual work to be disassembled. We provide the physical force to break up any items that need disposal.
Brick Walls
Gyprock and Frames
Shed & Garage Demolition
Fences
Yard Clearing
Concrete Paths and Structures
Stairs and Ramps
Demolition is hard and dirty work, and disposing of the heavy waste is difficult. YJ rubbish removal looks after all the demolition and rubbish removal needs, sorting the refuge and disposing of it in the most appropriate manner. Our efficient operation, and saves you time and money, allowing us to offer the lowest prices possible.
With us your demolition and rubbish removal is in capable hands.
Call for a free, no obligation quote.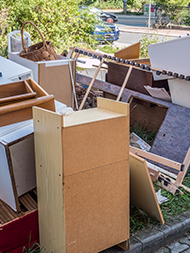 Household Rubbish Removal
YJ aim to make rubbish removal easy and inexpensive. Large or small quantities of residential household waste can be removed without hassle. We have over 20 years industry..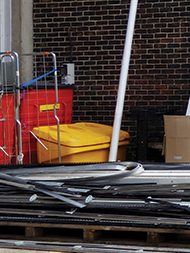 Commercial Rubbish Removal
YJ are about inexpensive, efficient rubbish removal in the Sydney area. Over time rubbish can accumulate in the office or factory. Many people don't realise the extent of this...
End of Lease
Moving out of a home requires major cleanup. We often don't realize how much rubbish we have accumulated  when we have living in a home for a few years...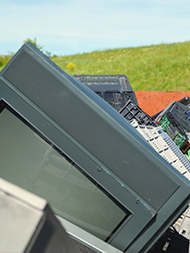 Electronic Waste
E-waste is a legitimate problem. Old computers and monitors contains toxic chemicals like lead, mercury and cadmium, which can leak into the soil and water of the surrounding...
Green Waste Removal
YJ rubbish removal can look after your green waste disposal. We specialise in all forms of rubbish disposal, including green waste, and make sure everything is recycled or disposed of....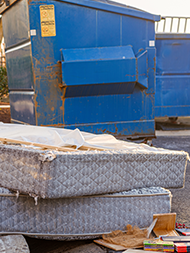 Mattress Removal
YJ recycling look after all recycling needs, including discarded mattresses. Disposal of mattresses is of considerable environmental concern. If they end up in landfill they...

Read Our Customer Reviews
The major cleanup was a huge task that we had been putting off forever. But YJ made that final step the easiest part. We just showed them the pile of rubbish, and they took it from there. It felt great to be done with all that junk!
Mark Gordon - Ryde
It was refreshing to have such a quality service. We got these guys on a recommendation, and were glad of it. It really is the convenient way to be rid of all that accumulated rubbish.
Alex Quinn - Parramatta
We were moving out after 15 years in the same house, and really had a lot to deal with. But these guys at YJ were fast and friendly and got the job done so well. Highly recommended!
Ainsley - Dee Why
SAFE, RELIABLE & AFFORDABLE RUBBISH REMOVAL
If you need quick and reliable rubbish removal we are here to help. YJ rubbish removal takes all the hassle out of cleanups. Our team are experienced, well-trained and very affordable.